Dana Kellin Jewelry Collection Trunk Show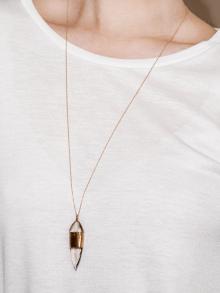 Join Abersons for the Dana Kellin Jewelry Trunk Show.
Featuring Co-Founder, Elizabeth Kellin.
Tuesday September 28th - Thursday September 30th 10:00am - 5:30pm.
To view Dana Kellin Jewelry by private appointment, please call 918-742-7335 or email us.
Here for you anytime.
Dana Kellin,
Dana Kellin Jewelry
Los Angeles based jewelry designer Dana Kellin and her sister Elizabeth Kellin, the company CEO, opened their business in 1994. The company is known for its feminine, sexy designs and the unparalleled quality and workmanship of its jewelry. When the two sisters started their business, the technique of wire wrapping was in its most primitive form. Kellin's ingenious and artful approach to this age-old craft brought it to the forefront of the Designer Jewelry market. Each piece is constructed by wrapping fine-gauge sterling silver, gold fill and 14K gold wire with precious, semi-precious and pearl stones into various sculptural formations.