Partow Trunk Show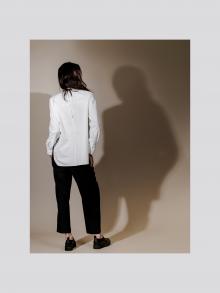 Join Abersons for the Partow Trunk Show.
Tuesday September 28th - Thursday September 30th 10:00am - 5:30pm.
To view Partow by private appointment, please call 918-742-7335 or email us.
Here for you anytime.

Nellie Partow,
Partow
Partow creative director, Nellie Partow's effortless and modernist approach to dressing women garners devotees of eminent women worldwide. Partow established an aesthetic rooted in minimalism, unstudied luxury, and a tension between modern femininity and masculinity. "My intention is for women to feel empowered. Clothing is an extension of self-expression, and should be dictated by what feels good, not by what trend presents." From strength to empowerment, those two characteristics define her life both as a competitive, champion boxer and fashion designer.