Pink Ribbon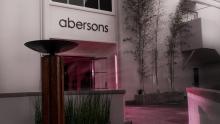 Pink Ribbon
Monday, Sept. 27th, 2021
Abersons, Center 1
3509 South Peoria Ave, Tulsa, OK 74105
Oklahoma Project Woman is please to announce three unique offerings to experience and support a tented runway show hosted by Abersons - featuring in-person designers Nellie Partow and Elizabeth Kellin.
Your attendance and donations further the mission of breast healthcare for our friends and neighbors in need.
1. Lunch 11-1pm $250
Enjoy lunch and cocktails in the Abersons Courtyard with informal modeling featuring designer Nellie Partow and Elizabeth Kellin of Dana Kellin Designs. Lunch and cocktails provided by Blue Moon Bakery & Restaurant.
2. Cocktails and Runway
Join us for a cocktail reception before making your way outside to a tented runway show, featuring designers Nellie Partow and Elizabeth Kellin of Dana Kellin Designs.
3. Dinner - Includes Cocktails and Runway
You and your guest(s) will enjoy a cocktail reception at Abersons, exclusive seats at a tented runway show and then dinner in the Abersons Courtyard. Choose from 4 Patron Sponsorship Levels. Dinner menu designed by Bin 35 Bistro, Docs Wine & Food, and Oren Restaurant.
All events include valet parking.
Event dress - casual chic
Oklahoma Project Woman is dedicated to providing access to breast health care that will facilitate the early diagnosis of breast cancer and decrease the mortality rate for uninsured women and men with limited resources.
For additional event information

oklahomaprojectwoman.org
[email protected] 918-834-7200
[email protected] 918-742-7355